by Javantea
July 5, 2010
In apology for my broken promise and rather uncool decision to leave my screencast broken, I am giving you a drawing. You may remember my past drawings which were the very start of this blog (2007 May 27 - 2007 June 29).
The truth is that I haven't been drawing for almost a year actually. The Open Source Emo series and my Ninja story were the last things I've drawn except for a few things here and there until yesterday. I drew two girls yesterday with the GIMP and today I drew a third with Inkscape. The image above was drawn in one go with Inkscape. Unlike yesterday where I drew hundreds of lines to create a decent shape, this one came together with the strokes you see here -- 27 strokes and one piece of text.
I named it waiting for what because that's what I said when I drew it.
Javantea 0ut.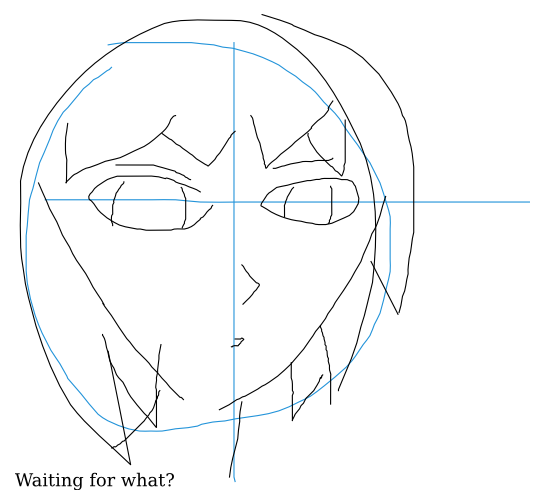 Permalink