If you buy an old car and nothing goes very wrong with it, you might consider yourself lucky, but lucky isn't good enough. Sometimes you have to be smart. You have to check fluids every so often, Haynes recommends every week. If you think 10 minutes of calm, straightforward work per week is too much to prevent a serious problem from arising, you might not be cut out for this sort of work. But if you are, let me tell you about the funny things that I have done to my car with the hope that it will live longer because of it.
Car wash

Dash cam

Phone mount and dual USB charger

Diagnosed the trunk remote by taking the hatch apart

Override the seat release with a screwdriver

Restore the headlights

Lysol the cabin air intake

Track the fuel consumption with every fill up
Why restore the headlights of a car? It looks nicer, yes but are headlights worth the effort? Well eyes are the window to the soul so from my perspective, yes. My hope is that the lights will keep me from danger and hopefully less haze will make them more effective.
For just $10.50 3M sells the 39008 Headlight Lens Restoration System and so most of your investment is in tools or if you are like me and value time even when spent on things like this, in labor. It took about 2 hours to sand the headlights and apply the compound. Easily worth the effort. It's a little bit difficult to tell whether you're doing it right, but if it doesn't work, you can do it again more carefully the second time. It doesn't take a lot of brawn, but it takes a little bit of brain, so put your head in it.
Before: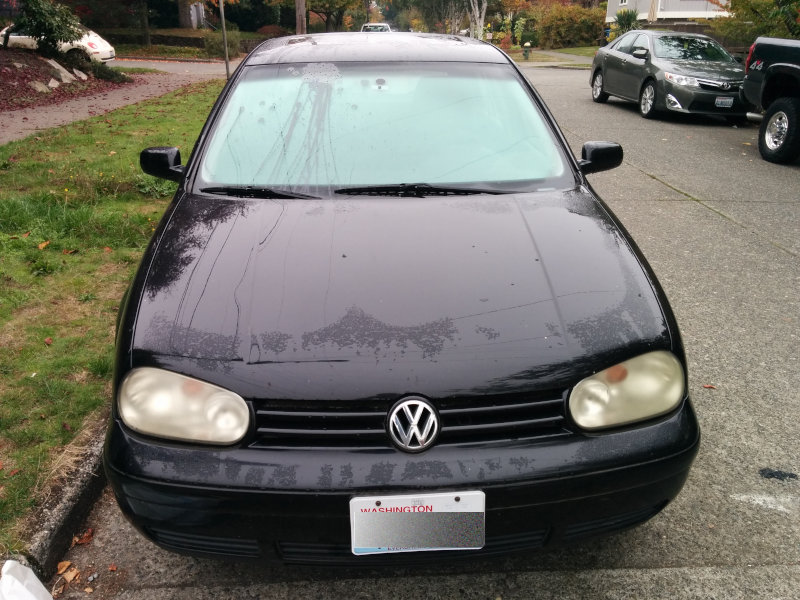 After: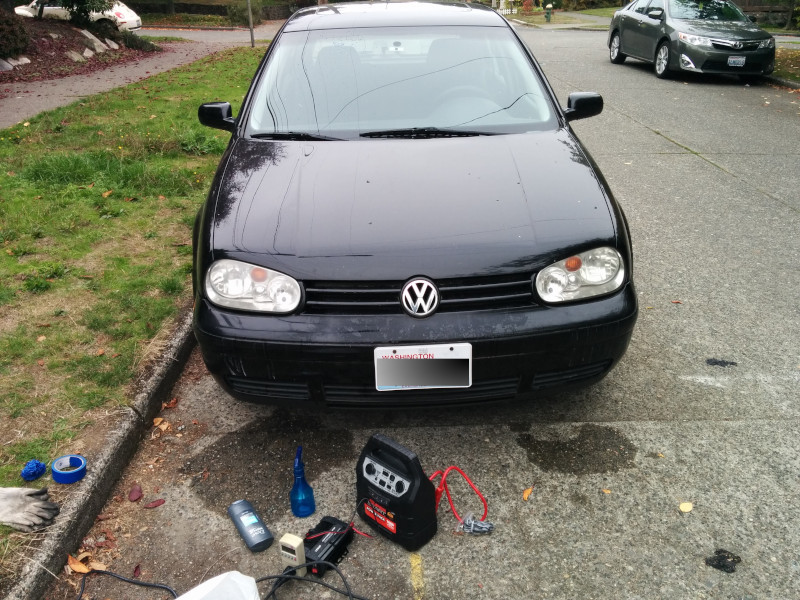 If it doesn't make them more effective, it will at least make them look a little bit nicer, and that alone will help my car survive longer. Because caring about your car is yet another thing you can do to make sure it survives longer.
Javantea out.
Permalink