by Javantea
June 10, 2010
Hello fine readers. I would have a video below but a few things are stopping me. Since they are interesting, I thought I might tell you about them as well. The first thing is how slow I get when I am loopy from lack of sleep. If I was more with it, I would have finished my screencast in under 10 minutes. The next thing is the long-windedness that I have when it comes to some of my projects. If I wasn't so long-winded about my projects, I would have a 1 minute screencast that would awe some strange person who reads this blog. The next thing that is stopping me from posting this screencast is Youtube's 10 minute limit. If Youtube decided that 15 minutes was the new limit, I would have posted. If I trusted another video site as much as I do Youtube, I would have posted it elsewhere. Under the current climate I have not even looked for other video hosts, though there may be some out there with reasonable terms and rules. If there was a video editor that I knew how to use that worked better than LiVES (like VirtualDub) then I would have edited out a bunch of umm's and it would've been ~5 minutes long. If I had installed the latest version of LiVES and it worked with my file then I would've edited it.
And now for the more far fetched excuses: If bandwidth were be cheaper, I would buy more bandwidth, so I could host the 68MB ogg file on my own server. If Google supported Ogg Theora instead of H.264 video codec for the <video> tag, I could put the Ogg Theora video on my server and expect that people could properly view it with several browsers. If the H.264 developers considered Mozilla Firefox, Konqueror, and Webkit to be safe from any patent infringement when implementing x264 natively, then I would be happy to convert the screencast to H.264 mpeg-4 and put it in a <video> tag and buy more bandwidth.
Instead of the screencast, I give you this image and a promise to upload an edited video to Youtube next week.

|
|
|
|
|
|
|
|
V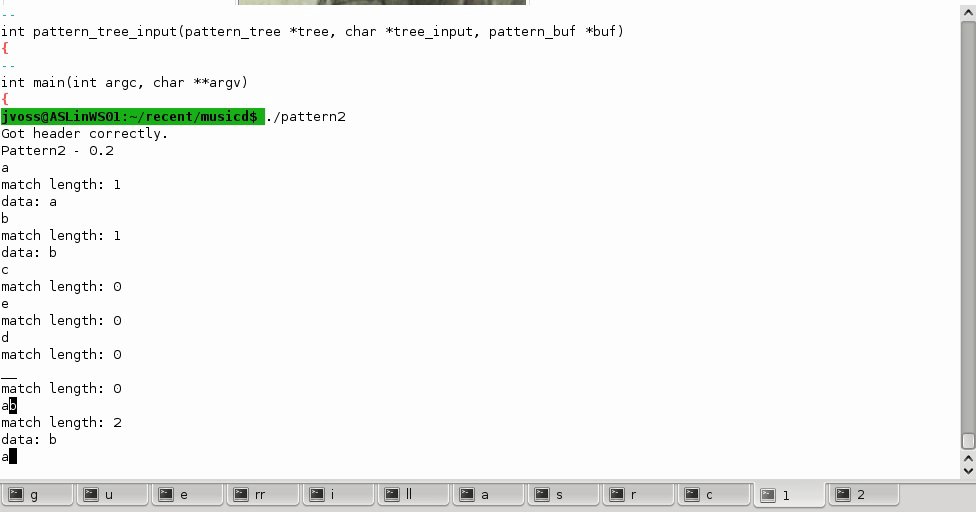 But imagine, just imagine if a few of my excuses came true. I mean, one of them's got to, right?
Javantea 0ut.
Permalink