Jul 01, 2023 by Javantea
Skipping levels in Duolingo after you've already done the test that places you in the level it thinks you should go is quite easy. With three steps and a bit of skill in the language you're learning (or some cheating) you can increase the difficulty of Duolingo to an absurd level.
Step 1: Scroll down the tree and click "Jump Here?"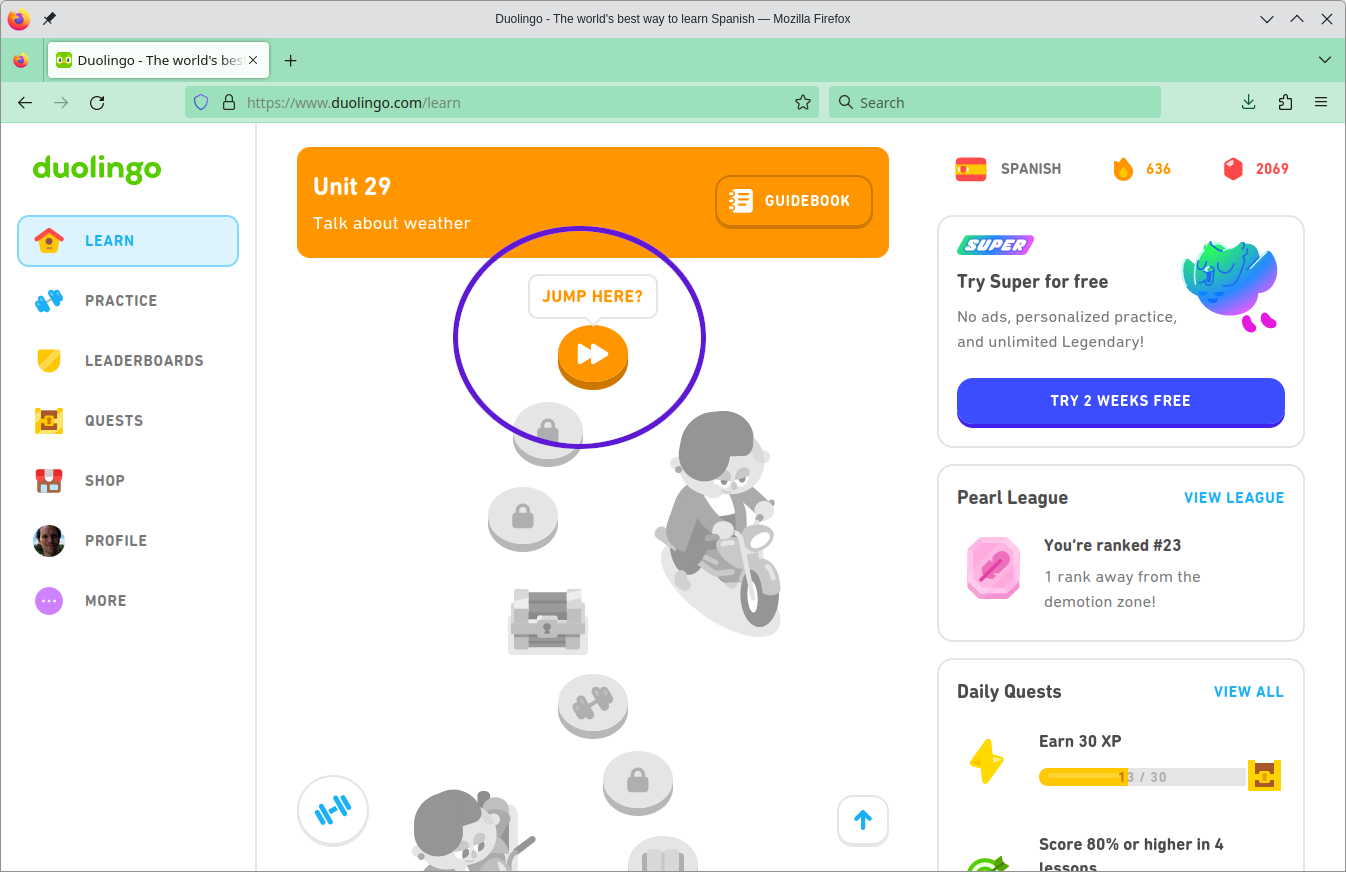 Read more »
Jun 17, 2023 by Javantea
May 08, 2023 by Javantea
Mar 25, 2023 by Javantea
next »